Written Word
Photography has always been my focus - though I enjoy the occasional writing assigment. Enjoy a collection of written words:
Oru Kayak - Yosemite Snowfall
With a recent snowstorm draping fresh powder over the valley, and more on the forecast, Connor and I loaded three origami kayaks into the truck, headed North towards Yosemite Valley.
Teva - We need another word for adventure
"Are those the Northern Lights!?," Joe screamed into the windshield, pulling into Canada's Banff National Park at midnight.
The flickering in the sky grew into eruptions of green and purple as we drove into the hills to get away from the glow of the city. This magnificent display of light in the heavens is something we'd hear about and seen photos of, but there's no way to understand this multidimensional experience other than by experiencing it for yourself.
Oru Kayak - Paddling Kauai's worst kept secret
If you're not only a fan of the ocean, but lush greenery as well, you'll find yourself at home on the beautiful island of Kauai - home to one of the wettest (and most beautiful) places on earth, and geologically the oldest of the main Hawaiian islands.

Paddle out to a wave at Terramar in Carlsbad California and there's a good chance you'll join the lineup next to Kurtis Woodin. A fifth-generation local to this southern Californian community, he's lived by the water his whole existence, and has made his life here shaping custom surfboards.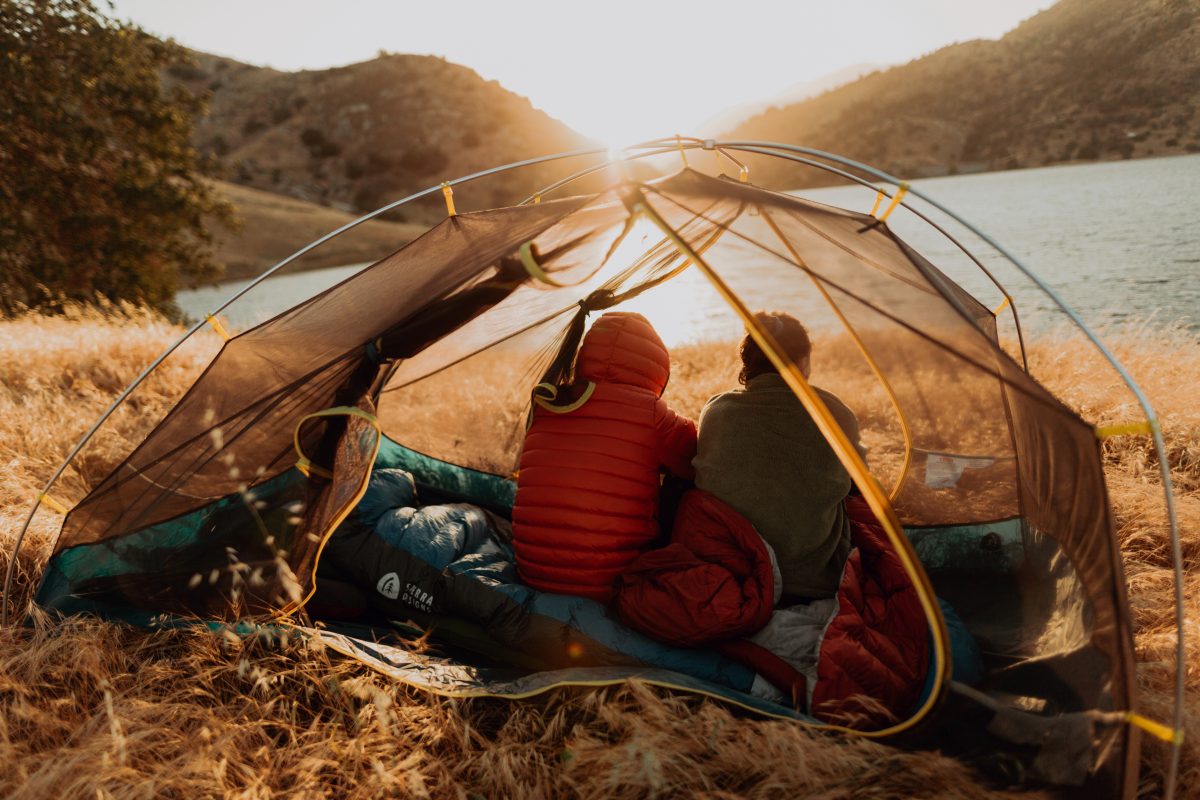 Sierra Designs - Escape to Huji Island
It's not always the epic destinations that give you the best experiences – but often your own backyard where you'll find your favorite memories.
Occasionally I get so wrapped up in planning big trips, buying flights, and daydreaming about exotic locations, that I forget about the special places nearby.
Teva - Goodmorning Juniper
Good morning, Juniper,
It's almost Father's Day. I know, crazy — I finally get to celebrate this holiday! You've been with us for eighteen months now — it's wild. Next time I look up, you'll be 18. They say time flies, and it's true, but I've really savored every moment with you. Every milestone, from your first tooth to your first time drinking from a sippy cup to the first time you looked at me and called me "Dad'n."
Oru Kayak - Peggys Cove, Nova Scotia
A solitary lobster fisherman loading his pots was the only sign of life, as I put in from the rickety dock at sunrise.
Pointed straight into the offshore breeze in my white kayak at close to 6am, I felt like a daytime ninja paddling into the milky whiteness. Thank goodness for Peggy's Point Lighthouse - a historic tower guarding this Nova Scotia coastline.
Teva - Mineral King | Field Notes
If you make a clever east-bound turn off Highway 198, you'll drive up one of the worst and windiest twenty-five mile sections of paved road in Central California.
It's a good hazing, though—make it through and you'll be rewarded with the most magnificent subalpine valley surrounded by snow-tipped peaks. And the best part? No crowds…
Oru Kayak - A paddle doesn't make a good coffee spoon
Desaaayuuuunooooo!', my buddy would loudly yell down the hallway for our morning wakeup call.
Breakfast is exciting no matter what language you're speaking, and though I'm not skilled in the art of early rising - you can't really argue with friends who are stoked on meeting you at daybreak for a meal and a paddle before heading off to work.
Teva - the Seven Summits of SF

Most of my hiking miles are spent on narrow granite high Sierra Mountain trails, so when my friend Paulina suggested a "hike" through urban San Francisco to summit some of the city's most famous hills, I was intrigued. A full day of hiking with full access to some of the best food and drink around? Way better than carrying a backpack full of dehydrated meals.
Teva - Sayulita field notes
The Mexican town of Sayulita is a vibrant, colorful surf and fishing village just north of Puerto Vallarta. My wife Sarah and I took our first surf lesson here six years ago and honeymooned there a year after that, so it was a no brainer to introduce this special city to our three-month old-daughter. So, five years after we walked these streets as newlyweds, we came back with baby Juniper in search of waves, street tacos, fresh smoothies, and chill vibes.